Meet Arthur Clark, Chad Moeller Baseball's Featured Player for December 2012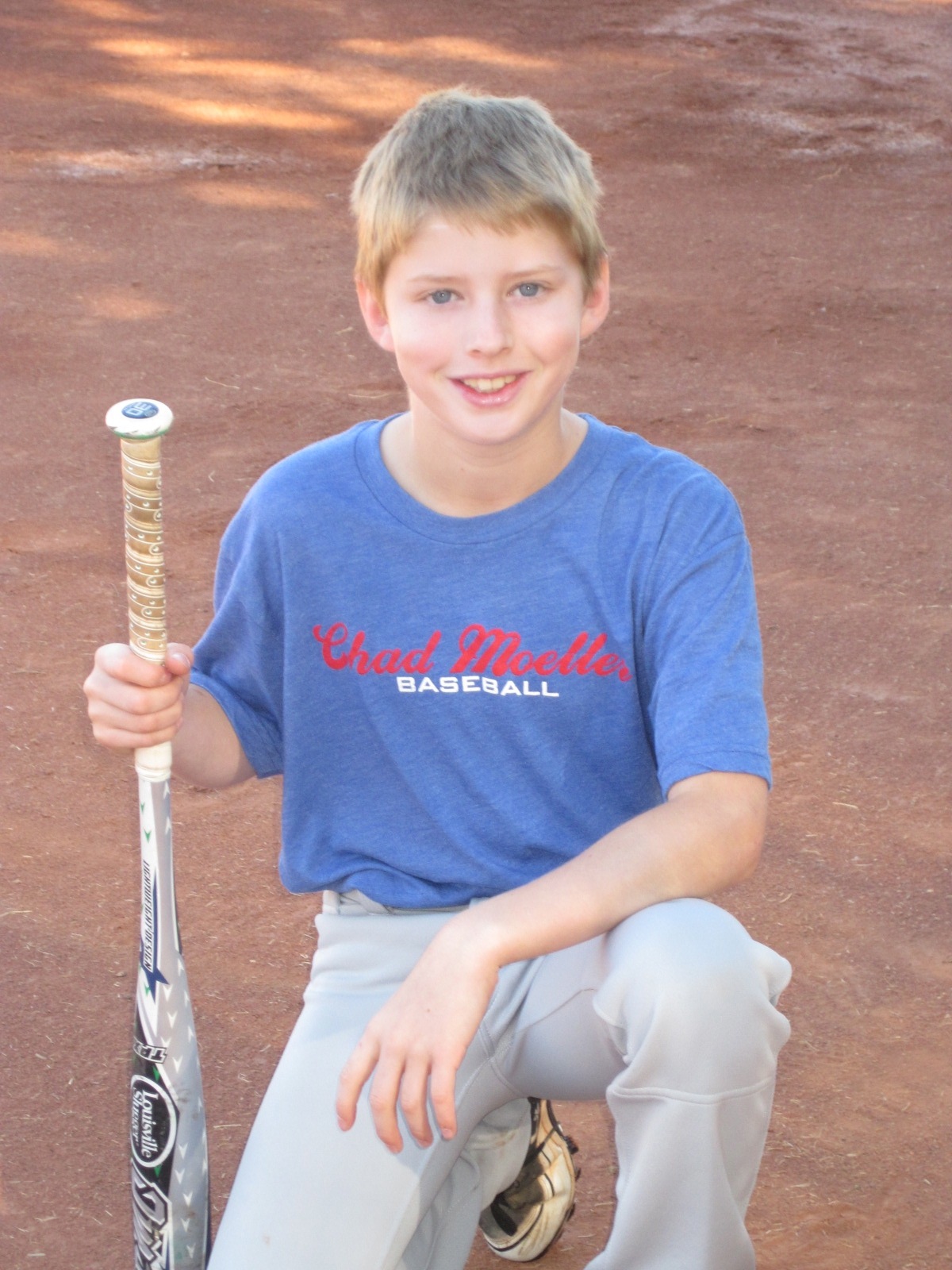 NAME : Arthur Clark
AGE: 9
HEIGHT: 4'9″
WEIGHT: 76 lbs
HOMETOWN: Scottsdale, AZ
YEARS EXPERIENCE: 9 months
CURRENT TEAMS:
Brewers / Cal Ripken Fall League
POSITIONS: 3rd Base, Outfield
SCHOOL: All Saints' Episcopal Day School
ACHIEVEMENTS:
Won 3 Game Balls
Team is currently 9-0
FAVORITE MLB PLAYER: Justin Upton (Diamondbacks)…great hitter. 🙂
BASEBALL GOALS: Get a lot better in fielding and learn how to pitch. I want to be the world's best hitter.
WHAT I'VE LEARNED FROM CHAD: How to field and throw. How to hit a hard line drive.
A note from mom:
Nine months ago, Arthur did not know how to hit or throw a baseball. Your one on one instruction and clinics have given Arthur the optimal hitting and throwing techniques. His game has grown tremendously in a very short period of time. He is a reliable base hitter and has helped win the game in tight situations. Your positivity, expertise, and enthusiasm has given Arthur confidence and passion for the game.