Meet Cole Delgado, Chad Moeller Baseball's Featured Player for September 2013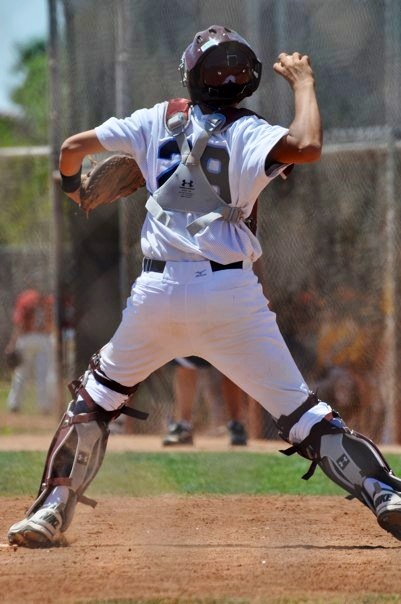 NAME : Cole Delgado
AGE: 16
HEIGHT: 6'4″
WEIGHT: 215 lbs
HOMETOWN: Scottsdale, AZ
YEARS EXPERIENCE: started T-ball at age 5
CURRENT TEAMS:
Team Dinger Select
Pinnacle High School
POSITIONS: Catcher, Pitcher, First Base
SCHOOL: Pinnacle High School
ACHIEVEMENTS:
Named 2015 Prospect Wire Underclass All American
Ranked #13 in class of 2015 by Arizona Varsity.com
Tucson Citizen 3rd Team Div. II
Arizona Daily Star Honorable Mention
AIA Scholar Athlete
Excellent Honor Roll all semesters and National Honor Society
FAVORITE MLB PLAYER: Yasiel Puig, Los Angeles Dodgers because he is a young, exciting player and has added a new energy to MLB.
BASEBALL GOALS: I would like the opportunity to play baseball at the College level.
WHAT I'VE LEARNED FROM CHAD: I have attended Chad's catching clinic and also worked with him individually on hitting and catching. He is a great motivator, and always inspires me to work hard on and off the field. He has done it all in baseball, so he understands the highs and lows of the game. I always leave a session with Chad feeling positive about myself and ready to take on the challenges he has given me.