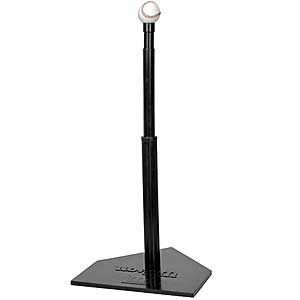 Getting your work done in the batting cage is often accomplished from the earliest stages in baseball to the highest level of the big leagues with two simple drills: Hitting off a tee and hitting soft toss.
If you are reading this, chances are that you have worked these drills numerous times.  Tee work and soft toss are so beneficial if done correctly.  I want all of you to remember one thing from reading this (THIS IS A DRILL) This drill is not intended to show how far you can hit the ball.  STAY ON TOP OF THE BALL.  Come down to the ball and stay through the ball.  Hit hard ground balls up the middle.  Hit low line drives up the middle.  A simple goal for a developing player is to get through a round without the ball being hit above your head. 
What you need to understand is when you are hitting a ball off the tee and you hit the ball in the air then your bat head is dropping and that negative swing path will be exaggerated when you play in a game.  When I watch young players hit and miss, it most likely attributed to swinging underneath the ball.
When you hit soft toss and the ball is coming off the bat and flying through the air, you must remember that the speed of the soft toss is much slower than the speed of a pitched live ball.  The laws of gravity teach us that when a ball is thrown softer than it will drop more.  Work on top of the ball.
HIT THE BALL ON THE GROUND / HIT HARD LOW LINE DRIVES / STAY THROUGH THE BALL
Do the drills right and the results will come.
Until Next Time,
Chad