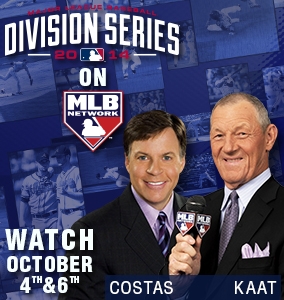 October is coming and with October comes the Major League Baseball Playoffs.  A time where stars will shine and the hottest team will advance to the next round.
Most of the time, the hotter team will advance.  Our team needs to play well through 162 games for the chance to play a few more games.
Managers will assemble their 25 man rosters.  For most of these teams, the first twenty names that are added to the playoff roster are easy calls.  But this article is dedicated to the lesser known role players.  These players are not on the tips of anyone's tongues and there is not any fan fair to their addition to the playoff roster.  But these players are essential to the success of your favorite team.
Fundamentals, for the most part, take a back seat throughout the season.  But one of my favorite parts of the post season comes when the situation dictates that a player must execute a sacrifice bunt.  When a player must execute a hit and run.  When a defensive team must execute a bunt play and get the lead runner if the situation presents itself.
The manager is faced with the decision of calling on that guy in the corner of the dugout, and asking him to perform a fundamental skill taught from the first days of little league.
It is poetic when fundamentals take the stage and a perfectly placed sacrifice bunt down the first base line is executed.
I love it when the defensive team pounces on the ball and executes the right play.
Look through the annals of postseason and you will see how many games and series have been altered by a team's ability to execute fundamentals.
The heroes of these games are often not the stars.
Watch for the fundamentals in this postseason.  Twelve teams start and the one holding the trophy at the end will probably be the team that fundamentally executes the little league or high school practice the best.
Until Next Time,
Chad