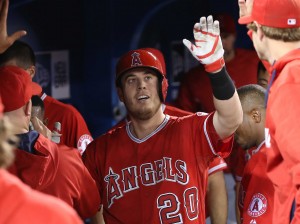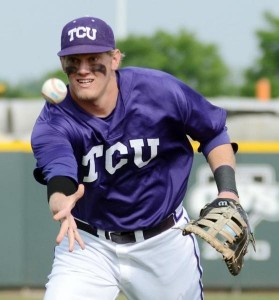 On March 22, 2015, CJ Cron took the field for the Los Angeles Angels and hit a run scoring double.  His younger brother Kevin Cron also took the field for the Arizona Diamondbacks in his first Major League Spring training game.
This is not a first and it definitely will not be the last time that brothers have taken the field for Major League Baseball teams.  But this is special because they are my cousins.
I watched them as infants learn their first song which was either the National Anthem or Take Me Out to the Ballgame.  I watched them play on their summer playground which was a minor league baseball field.  Their father Chris Cron is one of the great Minor League Managers this game has ever seen and is now the minor league hitting coach for the Arizona Diamondbacks.  So these two boys grew up on a baseball field.  They grew up in the dugout while serving as summer bat boys.  They grew up by shagging balls in the outfield while minor leaguers were taking batting practice.
I watched them grow and become standouts on their high school teams.  I watched them accept college scholarships to the University of Utah and to Texas Christian University.  I watched as they continued to excel in the classroom and on the field.
I am amazed how these two boys have grown up.  How they have matured into young men who are humble, appreciative and caring.  I am reminded of how they were raised so well by their parents and family.
I am also reminded of how well the game of baseball has raised these young men.  This game has taught them so much of what it means to be young men.  How to deal with adversity.  How to deal with success.  How to get up every day and grind.
Baseball has had a wonderful hand in raising these two young men.
That is the wonderful untold truth about this game.  It will raise you.  It will mold you.  It will prepare you for your life.  All you have to do is put on your cleats and go play every day.  Listen and learn the rules.
Play the game the right way and you will probably be living the right way.
Congrats Cron boys.  Thank you for all the years of enjoyment you have given me and I can't wait to see you both continue to grow.