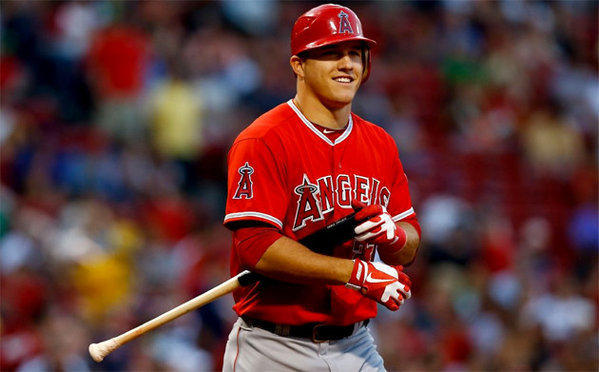 As one legend walks away from the game.  A new legend and quite possible, the new face of baseball has walked in.  Derek Jeter exits and in walks Mike Trout.
Derek Jeter in a previous post represented consistency and fundamentals.  He was never blessed with out of this world talent that jumped off the TV screen.
The new face of baseball is blessed with unreal talents that his peers marvel about.
He has accomplished individual statistics that have baseball people looking in their encyclopedia to find comparisons.
But at its core, baseball fans and players fall in love with players who play the game the right way.  Mike Trout was quoted as saying "I want to play the game like Derek Jeter, I think it is important to run to first base hard four times a game. I want to have fun and play hard."
What the future holds for Mike Trout is unknown.  But he plays hard, he has fun and he plays like Derek Jeter.
What is the lesson that we can learn from this – play hard – have fun – play like Derek Jeter.
Until Next Time,
Chad