Catchers – don't use your masks to retrieve the ball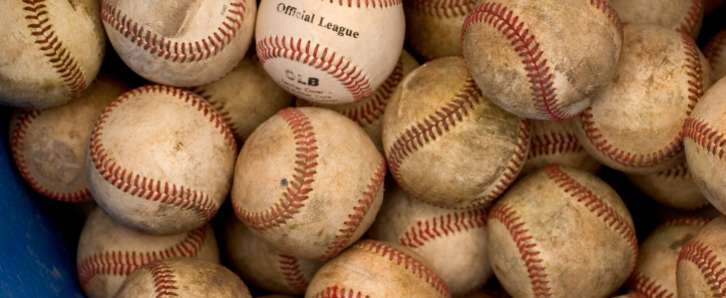 As I have stated in a previous blog – If you play this game long enough, as announcers love to say, you will see something that you have never seen before. 
You can add, that if you watch this game long enough, you will see rules that you never knew were rules before. 
I stumbled upon this rule by accident in my playing days.  Yes, I am guilty of committing an infraction to this rule in a major league baseball game.  It is a rule that seems so miniscule and unimportant until a guilty party commits the infraction and the opposing team is given two bases.
Rule 7.05(d) states "if a fielder touches a thrown ball with detached equipment" then the base runner is awarded two bases.
How does this happen?  A pitcher throws a ball in the dirt when there is a base runner on and you properly block the ball.  The ball rolls a few feet from your body.  After blocking a ball, if you use the old school catcher's masks, a catcher might quickly take off the mask.  The mask usually is thrown to the side as a catcher scrambles to his feet to stop the base runner from advancing to the next base.  But if the ball is close to you, and the runner is not advancing, then a catcher might simply outstretch his arm still holding the mask.  If the mask touches the ball with your attempt being to retrieve the ball, then the base runner is awarded two bases.
Yes – two bases.  So just remember – block the ball but don't allow any detached equipment to help you retrieve the ball!
Until Next Time,
Chad